A selection of testimonials from clients...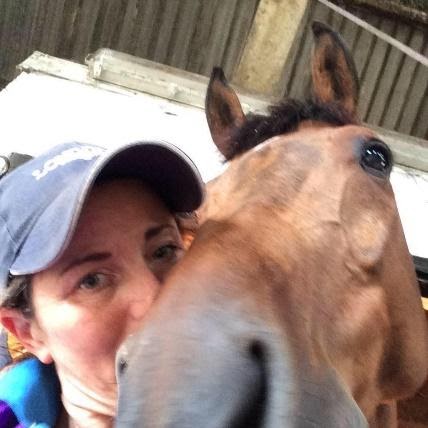 I was lucky enough to persuade Steve to attend my horses earlier this year. My very best friend and jumping partner who was competing at 120 and training at 130 was diagnosed with Navicular Syndrome with all the associated nasties, at the start of 2019.
After some emergency research, I wanted to go BF but my much more experienced, specialist orthopod colleague was adamant that my boy needed wedges and box rest with hand walking. Over the next 2 months his lameness worsened. At re-evaluation I was told he needed another 2 months of the same management, but I'd been reading every night since January about BF and opted to pull his shoes off. I realised I needed to enlist the help of a really experienced and clued up professional. Steve was recommended to and had read his contributions in Nic Barker's brilliant book 'Performance Hoof, Performance Horse'. So I was confident he was the man for the job.
Steve has been incredibly supportive and patient. This is a whole new lifestyle to me, as I've fed and shod my horses the same way for the last 35 years. As a conventionally educated but open minded and interested equine vet myself, I've always had a foot fetish and been aware that most of the horses I'd competed up to late teens, ended up with some degree of foot discomfort. Steve has guided me through the transition process, providing encouragement and ass-kicking when appropriate, and explained his rationale at every visit for what he does and does do to the horses.
He has a brilliant understanding of what is needed biomechanically for a horse to stay sustainably sound and comfortable. Because I expect my horses to perform at a high level, as well as be my friends, I needed someone who could adapt to my expectations and limited facilities and find a way to help make it work. Steve has been open to different ideas and ways to develop the hooves' robustness.
Not only that, but he has gone above and beyond to communicate with me, a challenge as i'm deaf as a post after having surgery to remove large benign brain tumours earlier in the century. I think the quality of cakes I've provided has made him feel this is worthwhile. He likes chocolate fudge cake!
I am delighted that my horses are now all doing so well with consistent heel first landings, and hope that with Steve's depth of knowledge and understanding we can get my best boy back to the job he loves, and years of comfort to come.
Thanks Steve for being you!
Sally Kingsley MRCVS BVSc BAEDT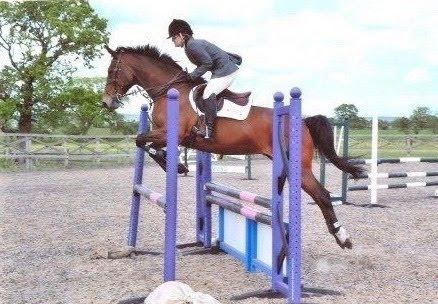 Steve has been trimming my horses feet for a few years now since I took the plunge to take my first horse barefoot.
She had atrocious feet and rarely kept shoes on for longer than 3-4weeks. That and an endless trail of abscesses, corns and sole bruises.
Steve provided me with much information, guidance and support through the transition period and her feet have improved markedly.
I therefore decided to take my elderly horse barefoot also. Steve is calm and patient with them both particularly when my older mare struggles with her arthritis to stand to have her feet dressed at times.
In summary Steve is professional, punctual and knowledgeable and therefore highly recommended. Five stars!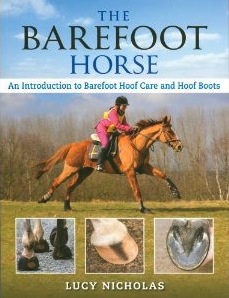 Steven's passion for helping horses become and stay sound was obvious from our first conversation.
His wealth of knowledge and advanced understanding of not only the hoof but how the whole horse is effected by the balance of the hooves, diet and management is very clear when you speak to him.
I feel Steve is one of the most forward thinking and intuitive hoof care professionals we have in this country right now, hence someone who's opinion I valued greatly for inclusion in the book!
Lucy Nicholas, Author.
I met Steve a few years ago at the Rockley Rehab Reunion and my first impression was 'what a great guy' and 'how does he stay so trim eating as much cake as he does?'.
Having been through rehab at Rockley Farm I am utterly paranoid about who I let near Buddy's feet. However I have been so impressed by Steve's knowledge of how a barefoot performance foot needs to be managed, he understands the impact of biomechanics, diet and exercise plus he is always there with a suggestion on new things to try if you've hit a hurdle. He will give you a heads up if he sees a change in growth higher up the hoof so that you don't have a complete meltdown 4-6 months later trying to work out what has changed.
I will never forget the warm fuzzy feeling I got the first time Steve told me I was doing a good job and I felt like that because I really value his opinion. He will always do what is best for the horse and tell you why he is doing what he is doing (and won't be offended if you ask). Steve is an integral part of my team of trusted advisors and I am so grateful of the support that he has given to Buddy and I over the last few years.

Steve is a great advisor and mentor if you have a barefoot and active horse. Having been through a lengthy rehab process which culminated in taking my 17.1hh Eventer barefoot as a last resort, I am delighted to say we are sound, and out competitive at affiliated events, more than 2 years on.
Much of this is thanks to Steve's guidance, advice and reassurance, as well as the local network of fellow Nature's Way clients I speak to.
Steve not only cares for the whole hoof but also the whole horse and on each visit he assesses movement and footfall as well as discussing diet. He's taught me how to care for Indy's hooves in between visits and it's always 50/50 as to whether he even needs to get his tools out these days! The only negative is he has done such a good job that we only get to see him twice a year!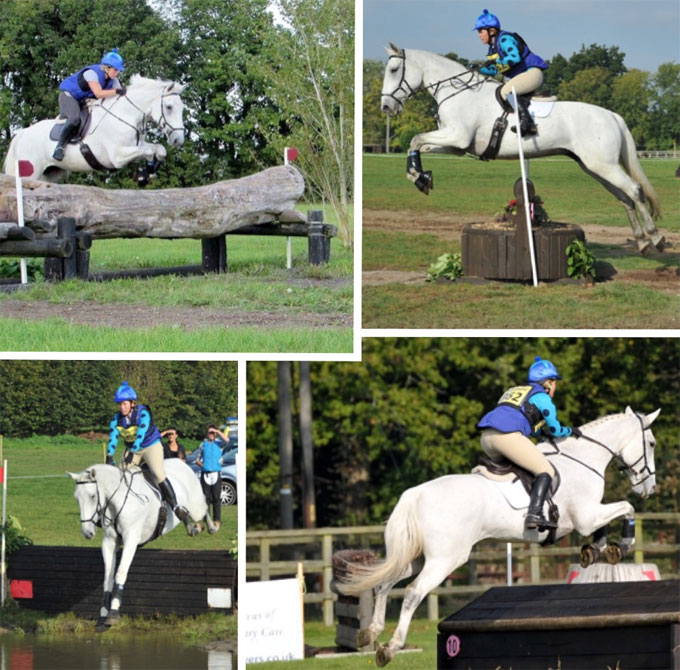 My horse was barefoot rehabbed 3 yrs ago and it was through this that I met Steve and I am very grateful I did.
Steve really impressed me with the interest he paid in my horse as an individual and took the time to explain my horse's feet to me, which was invaluable. His knowledge is brilliant, but on top of that he instils confidence in you as an owner and encourages you to take responsibility to best manage your horse's feet whilst supporting you in a way that works for you. He is very easy to talk to and so you never feel intimidated to ask what you think may be stupid questions. I trust Steve implicitly and the guidance he provides. Thank you Steve and keep up the fantastic work!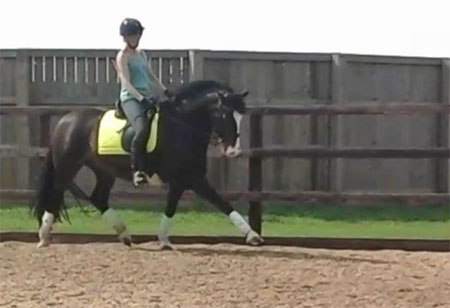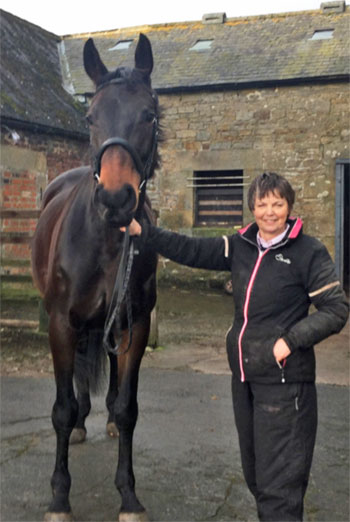 Horace is a 17.3hh, five year old gelding by Rubin Star N (Rubinstein lines), and I bred him specifically for dressage.
His feet have been regularly checked since he was 4 weeks old.
When he was ready to be backed in 2014 a close friend took over his education. The shape and size of the front feet were completely different, right and left looked as if they were from two different horses.
Early 2015 I felt I had to do something as I continued to have concerns about his feet and his way of going. On hard ground or on small circles he was slightly un-level in front. On the lunge he lost straightness if the circle got smaller – even at 15 metres- his quarters drifted out.
Ridden work – again issues with straightness especially on the left rein , he found it difficult to keep a consistent contact to the right hand – too much inside bend and his shoulder was too much to the outside. His right hind did not follow his right fore, it moved slightly out and then forward.
There were discussions regarding remedial shoeing and fancy new spiral shoes, however my saddler recommended getting in touch with Steve.

Enter Steve-
February 2015 Steve came and carried out his initial assessment, noting that both of Horace's front feet landed to the lateral edge, rolling to medial with the toe landing first, Bilateral hind legs uncomfortable, with the Right hind worst. He was concerned that this way of going would over time cause significant strain to his collateral ligaments etc.
He advised that I got an equine physio assessment and also suggested involving my vet so that we all worked as a team from the outset.
Both professionals were involved - the physio found tight muscles in his back and some fluid in his right hock.
My vet carried out a full lameness assessment – the outcome of which was bilateral hind limb lameness not corrected when nerve blocked, but corrected when front limbs were nerve blocked. We decided to concentrate on getting his feet in a better shape and assessing the situation later in the year.
Steve has visited every 5 - 6 weeks since, examining Horace's feet and assessing his gait. Over this last year I have seen a huge improvement in Horace's way of going.
Walking him up – he now comes through straight from behind. He still occasionally lands slightly toe first in front but is continuingly improving. The shape of his feet have improved beyond recognition, they are more equal in size and shape, they look like a pair, that they belong together and to him.
Lunging he is straighter on a circle – hind feet following front feet, whereas before his quarters drifted out. Now he can manage 10 metres with no drifting of the quarters.
Ridden work has improved dramatically – he is more equal in both reins and has better bend to each side. He is no longer 'stuck' on his right shoulder on the left rein. His contact is better, softer and more equal.
When I started out on this 'barefoot' adventure with Horace I had never in 30 years of having horses had a barefoot horse.
However, I now have no intention of shoeing to appease those that feel it is mandatory piece of kit for riding a horse. I now have a sound horse and one that will hopefully have a long and useful life, something that a year ago was in question.
I am so thankful for Steve's expertise and knowledge. His professionalism and positivity has shone throughout and as Horace is not the easiest horse to deal with, I really appreciate his calmness and perseverance.
He has even given Horace a well deserved nickname -Lurch !
I would recommend Steve to anyone.
Thanks Steve!
Glynis

I first came across Steve Leigh when I was searching for inspiration at the start of my "working barefoot" journey with my three. He talks great sense, is good with the horses, and is always very willing to offer his sound, knowledgeable advice, explaining things simply and constructively without being judgemental or patronising - a seemingly rare talent in the horse world!
My horses now benefit from healthy, happy hooves and Steve is always at the end of a phone call or email to give help or reassurance, or come for a visit, if I ever get any doubts or have questions. Can't speak more highly of the friendly expertise he offers. Go Steve go!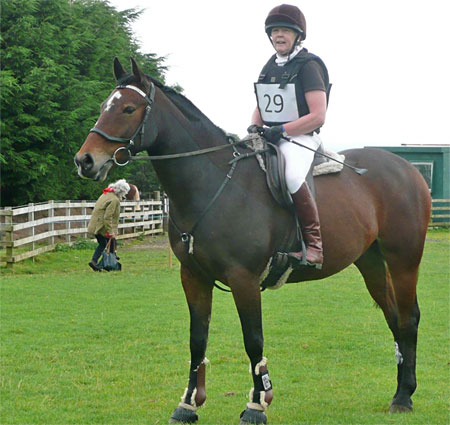 Prince became intermittently lame (mostly on hard / uneven surfaces) maybe 6 months after I bought him (if that!). Investigations by the vet found only sidebone and some soft tissue changes in the area of the navicular bone (Although tbh they seemed more concerned with the sidebone). Not at any point did any vet ever pass comment on the state his front feet were in. Remedial shoeing was prescribed but after several shoeing cycles he was still having bouts of lameness and the vets seemed to think this was likely to keep happening and I might just have to bute him when it did. He was also becoming progressively more dangerous to have shoes nailed on.
He went to Rockley farm in the Spring of 2014 as what I saw as my best / final shot at achieving a sound horse / averting death by flying shoes (yeah had a few near misses with him sending them sailing past people's heads... wish I was joking!) and Nic advised Steve as the best person to make sure his feet kept moving in the right direction once he came home despite us not being exactly close by.
Prince came back with some seriously odd looking feet as he had a dramatic angle change about halfway down but his toes were still very long. A lot of people would have been tempted to lop some of that long toe off and have made my pony sore in the process but Steve rasped off only what was needed each time (usually actually very little despite appearances) and let him continue to wear away / grow out the old hoof at his own pace. (which did eventually happen about 9 months after shoes came off) I can honestly say that Prince has never been even a teensy bit sore after a trim (in fact if anything he normally feels like he's on springs!) and I think nothing of working him the day after and last time he was trimmed we did a pleasure ride the next day. Prince currently hacks about 10 miles upwards a week and also goes hunting with bloodhounds (which we never managed shod) and competes in le Trec (did our first outdoor competition last summer which again we never managed with shoes on), jumping and dressage.
As well as assessing his feet Steve also looks at the way Prince is moving on each visit and on a few occasions has drawn my attention to other little niggles / things in his management that could be done better and is always happy to answer my numpty paranoid owner questions!
Just want to say thankyou for the continued assistance in keeping Prince sound enough to continue his comedy spooking at inappropriate objects and his many impressions of very bouncy things. (Also want to apologise for seriously slacking in the cake department, for the time I was rubbish and presented you with a bog monster and for being so blooming far away!) Would absolutely 100% recommend Steve to anyone and wouldn't have my boy trimmed by anyone else.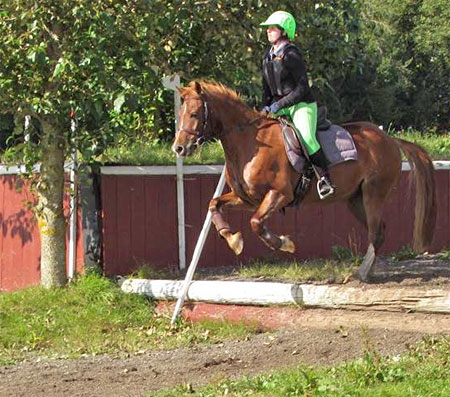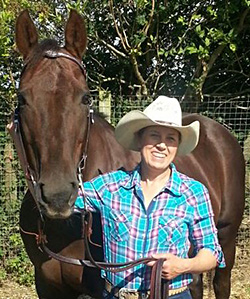 My lad Sailor is an 18 year old American Quarter Horse. I backed him myself so we've been together a fair few years. He's trained western and over the years we've competed in western shows and gathered a tidy little haul of ribbons!
Sailor has never been shod (except for a few weeks of front shoes when he was around five ... they had to be taken off as he wore them thin pawing the ground!).
In his younger days Sailor always had lovely smooth paces and his feet were always fine, never sore or footy. In more recent times though I felt his feet weren't all they could be. His walk had always felt fabulous but he had lost his 'swing'. Given his age and a couple of past injuries I wanted to make sure his feet were the best they could be, to keep him fit and well.

Steven came on recommendation and I'm so pleased I found him. On the first visit he explained what needed improving with Sailor's feet. The list was pretty long! But he gave really clear advice on what he would do, what I needed to do, and why that would help. We're a few visits down the line now, and I can see a big improvement in Sailor's feet and that's showing up in his movement, especially in the walk – my lad is getting his swing back!
Steven has been so encouraging and professional; and he's made time between visits to answer my questions and give advice. Another thing I really appreciate is that when we have a discussion I'm treated like an intelligent adult! His manner with my horse is calm and patient; and he's respectful of Sailor's comfort and well-being. These things are important to me and I'm happy to wholeheartedly recommend Steven's services.
To say it's taken us a while to settle on a trimmer is a bit of an understatement, but we have no hesitation in recommending Steven. His goal when working with you, the horse owner, is always focused on what is best for your horse's individual needs. He gladly shares his wealth of knowledge and experience, both as hoof care practitioner and horseman, taking time to explain the trimming process and answer any questions you have to help you gain greater understanding of the changes in you horse's feet and the barefoot process. Whether working with nervous project ponies or hooligan youngsters, whether 7 hands or 17hands his quiet consistent handling makes trimming a positive experience for both horses and humans. It is very good to be able at long last to stay we look forward to trimming days at our yard.
A year ago I purchased a little mare to keep our broodmare company until she foaled. The brief was to buy something that needed a little TLC so that the horse and I would be doing each other a favour. We found the aptly named "Cinders" in a dealers allotment and she was indeed in need of some TLC, nowhere more than in the hoof department!
I was worried her feet were beyond repair. They were flared, had large chunks missing and were split in several places. Steve to the rescue! He has worked tirelessly with her and the results have been amazing, her feet are balanced, tidy and almost faultless.
His patience with her has been unparalleled as she was relatively unhandled. Cinders and I owe a lot to Steve and the great work he has done.
Thankyou!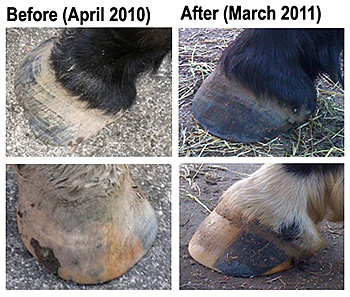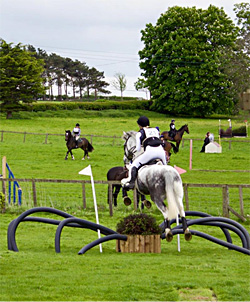 Holly is a 12 year old bay ID cross who within a few months of buying her was wearing remedial shoes to try and support her weak heels. She remained in bar shoes on/off for the first four years I owned her but her heels only got more under run and she got one injury after another. She bruised her navicular bone and tore her DDFT in her near fore, had proximal suspensory desmitis and bone spavin in her hind legs & finally went lame again in front in 2013 & was diagnosed by MRI with severe navicular in both front feet with a likely outcome of being retired or a light hack on bute at best. I didn't want to give up on her without knowing I'd tried everything so trawled the internet in hope of finding another solution. I came across Rockley Farm and knew that being barefoot was her last chance so had her bar shoes removed and she remained barefoot in the field whilst waiting to go for rehab there in 2014.
I first met Steve at the Rockley Rehab Reunion, having already been recommended by Nic that he was a safe pair of hands to be allowed near Holly's rehab feet once she returned home. Thanks to Nic & Steve she is now back in work, moving better than ever and has not had a day off lame since returning from Rockley.
I also own Oreo, a 7 year old coloured ISH who was fully shod for the first 6 months I owned him before I first removed his hind shoes and then 3 months later seeing how well he coped without them I took him barefoot all round. He happily jumps on all surfaces and I no longer have to worry about him slipping on the road when he spooks.
Steve is very caring and spends time getting to know your horses and their history and thoroughly assessing how they move, both before and after their trim. He is always happy to answer queries and provide advice during and between appointments in an encouraging, supportive manner. Although my two are mainly self trimming from roadwork, Steve knows just how little to remove and where in order to keep the foot balanced, but not necessarily symmetrical (this is crucial in Holly's case as she has four very individually shaped feet which now support her conformation and take account of her previous injuries and way of moving). I can hack straight after an appointment and they are always as comfortable or more so than they were before. This is the best indication of a trimmer who knows that less is more.
Having working barefoot horses is not always the easiest option as you soon learn that their diet, environment and exercise regime have to be right to ensure capability over all surfaces. However, it is definitely the healthiest and most rewarding option and having a hoof care professional as knowledgeable as Steve to support you is invaluable. I highly recommend him to anyone who wants to change their horses feet and therefore lives for the better, you won't ever look back. I certainly haven't, except to wonder why I ever got my horses shod in the first place.
Steve also loves cake .... so never forget to provide cake at your appointment!!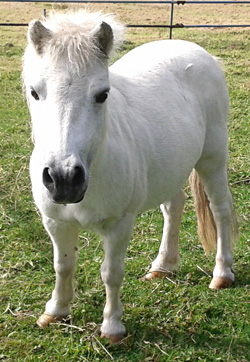 'I took Misty on a couple of years ago as a companion for my old mare. She came with a history of laminitis and on occasions struggled to get from her stable to a small paddock. I contacted Steve after recommendations from a friend and he came out and assessed her.
He gave me alot of advice and tips re. diet etc and we agreed she should be trimmed small amounts regularly. Every 4-5 weeks he would come out and patiently work on getting her feet back to normal. It's taken approximately a year but at last she is pain free and totally sound (the only problem I now have is trying to catch her!).
Whilst she will always need to be monitored, she is now a happy pony'.
I first contacted Steve just over a year ago when I decided to take shoes off a number of horses for various reasons.
The service that Steve offers has been second to none. Each horse presented with very different problems and he has answered my endless questions and whys and what ifs with knowledge, honesty and patience.
He is always thorough in his assessment of each horse watching them move and trot up, asking questions regarding diet, regime and injuries, all factors which can affect foot form and function. This enables him to then pinpoint any areas which could be improved or could be the reason for any change or deterioration.
He is more than happy to work as part of the team to get the best from the horses, one of which went to the National Dressage Championships last year having won his regional final.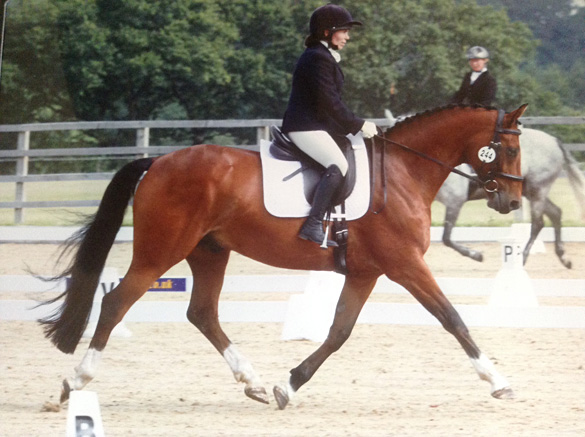 Prior to taking the 'barefoot leap', my Dutch Warmblood, Elliot, had bouts of lameness with no real explanation, remedial shoeing was recommended but alas no real success. He'd come sound for a few weeks and then become slightly lame again and I knew he just wasn't right. After reading an article about the benefits of barefoot for horses with navicular I decided to contact Steven who I had spied driving around the area. By far, it has been the best decision I have made! Steven's expertise and knowledge have more than alleviated my concerns and Elliot has gone from strength to strength, his hooves are in much better condition, no problems hacking out on any surface, his paces are better and as a result we have done very well on our dressage outings!
Steven is always on hand to offer advice in between visits, to be honest his advice is often the only I trust . An extremely helpful and friendly service, I'm so pleased that me and El are one of his regular clients!
Thanks Steven!!!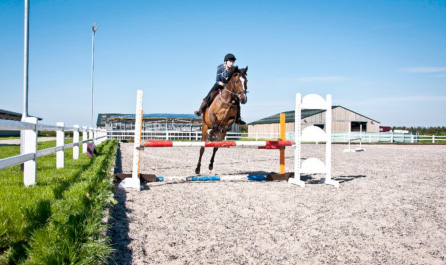 Introduced to riding by a very experienced traditional rider and breeder, who I should say helped choose the perfect horse for an older learner, I was wracked with doubt and worry when I decided to go barefoot. "You'll ruin a really good horse," I was firmly and repeatedly told. "She'll go lame and never recover! … "why wont you be told by someone who knows?" I didn't sleep the night before the farrier came to remove the shoes. That was four years ago.
I have now been under the guidance and care of Steve for the last two years and both my riding horse and the fell pony pack-horse are successfully barefoot. Steve is just tremendous, clearly working expertly, but carefully explaining what he is doing and gently advising how best to proceed.
The photos are of a six day camping trip south along the Pennine Way beginning about 20 miles south of Kirby Stephen early September this year (2014).
Michael. Northumberland.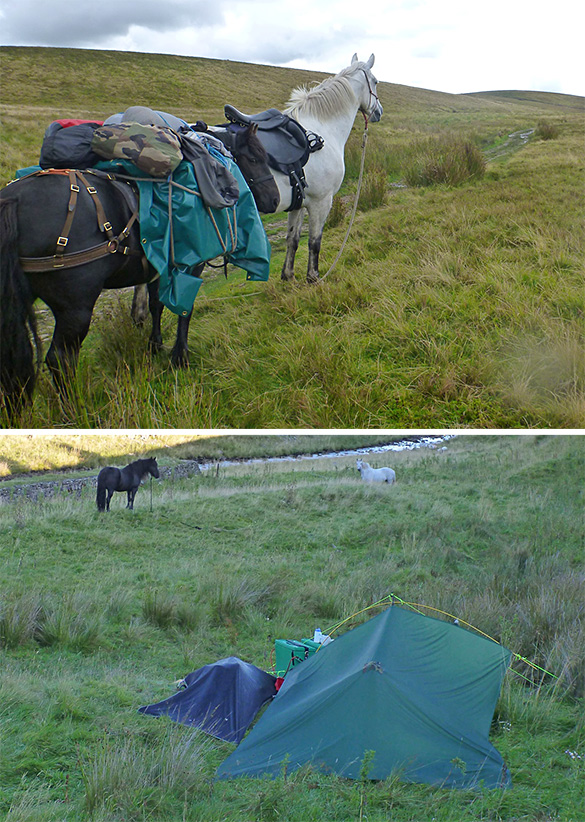 Hey Steve, Just to let you know my fab little endurance pony did a full days hunting this week managed all the ground really well from knee deep mud to stony forest tracks and had no trouble keeping up, jumping everything and having great fun.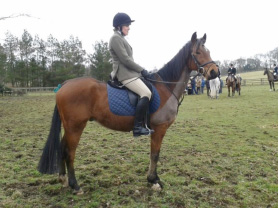 We run a small charity that rescues and rehabilitates horses that have suffered from abuse and neglect. Geoff is responsible for the rehabilitation and uses Natural methods. He had been really interested in the concept of Barefoot Trimming, so we found Steven.
One of the things that first strikes you about Steven is that he really likes horses - and they like him. He explains exactly what he is doing, and he read the horses' hooves like people read the rings of a tree - it was quite amazing! He was able to tell Geoff at what times certain things had happened to the horses - in quite some detail.
Our horses hooves have never been so good. None of them are shod, but they all sound as if they are when they walk on hard surfaces! They are all comfortable having their feet done and Steven worked really well with some of the more difficult ones.
This is a man who really knows his stuff. If you are coming from farrier trimming to barefoot trimming, you need to adapt to a different concept altogether. Its not about cosmetics, its about working with what the horse has got - not making it into something you want it to be, but I now would not revert back.
We relocated 200 miles away from Steven, and I really wish I could have taken him with us!
Jane Sanderson
Equorum Rescue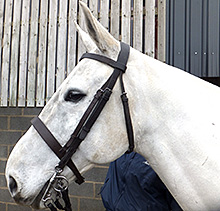 My ID cob Earl was diagnosed with Navicular in May and despite what the vets wanted to do I had heard such great things about Navicular and barefoot I thought it was worth trying. Having tried Earl in the snow without shoes I was a little dubious to say the least. But I have to say that 5 months down the line he's moving far better, is sound and I am very impressed with the shape his feet are becoming.
Thanks Steve - you've been a source of information, encouragement and font of all things barefoot. I don't think we'd have got this far without you! And to top it all off, Earl's qualified for the Great Yorkshire next year and Equifest.
Good one Early!!!
Katy
Well the end of season has come around for Star and I and not only have we got round sound and happy we have managed to get 3 grade 1's, a grade 2 and one grade 4. We have completed 210k of competitive rides this season plus all of our training and hacking barefoot and bootless. Due to the weather we only managed 5 rides as others were called off but I have high hopes that Star will go far. I have no doubt that you played a major part in getting us there, your advice support and sponsorship has been a vital part of a successful first year in endurance.
Thank you so much,
Katy and Star xxx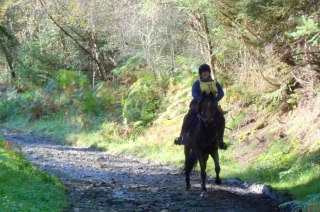 Steven has proved an invaluable resource over the last four years. Knowledgeable, thorough and always on hand to offer advice between trims should I need it. My horses like him, one in particular can be very untrusting and Steven has built up a solid relationship with him meaning I no longer need to fear trimming day. My flat work has improved since working with Steven and I can only attribute this to better foot balance in my larger horse. As far as hacking goes we cover all terrains with no issue at all speeds - often with too much enthusiasm if I'm honest.

In short I wouldn't have anyone else touch my horses feet.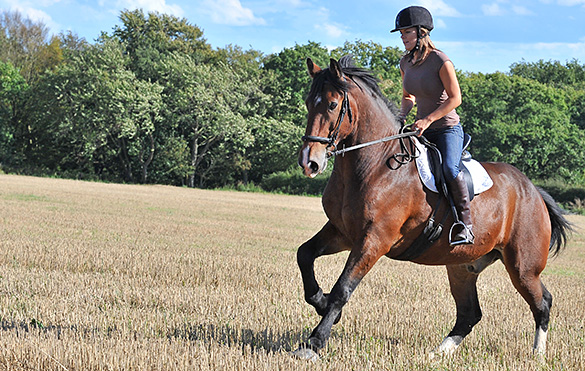 Just wanted to say a huge thank you for helping me get my horse back. 18 months ago when you first came to see Ben as a 4 and a half year old his feet were in very bad way. The lateral balance was very bad and his feet were turned in, he was also very footy even on good ground. He is transformed now and despite being laminitic and having bone spavin he has remained shoe-free, not a remedial shoe in sight. Even the recent x-rays showed that both the front to back balance and the lateral balance are spot on. So a huge thank you to you and it just shows that you can have a sound, happy barefoot horse that can be ridden on all surfaces.
We can't thank you enough!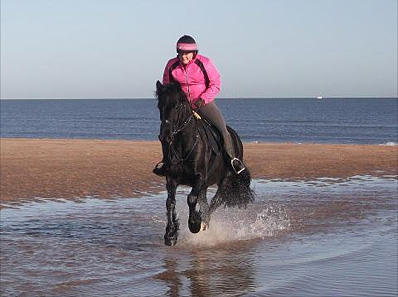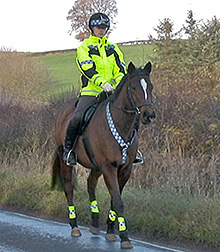 Steve, I have to make a complaint. I've hacked out both my horses today and both of them have been an absolute nightmare. I think I should warn all of your customers - "this could happen to you!"
Both my horses went barefoot 8 months ago under the guidance of Steve Leigh. This was after months of veterinary lamensss investigations and as a result, little to no hope.
Over the past couple of weeks I have noticed, both are starting to show a remarkable improvement, now able to cover greater distances on hacks and are generally moving much better than ever before. Or should I say, too good, as it would seem!
This video evidence shows Maverick, my retired racehorse thinking he is back on the race track. Instead of having a leisurely canter we ended up in a race - at least that is what he must have thought. If he carries on like this I'll have to re-register him with Weatherbys.
Be warned, taking your horse barefoot can be tough!
You Tube - Its tough being barefoot
Hi Steve,
Its Emma - the girl who rides Whitney the new Friesian for Les Amis D'onno that you looked at for the first time last week.
Thank you so so much for taking the extra time to look at her for me and sorting her feet out, they are brilliant. she is walking perfectly normally now and is back to her forward going self! It was fascinating that you looked at her walk and just knew how to make her sound straight away - I have ridden her a couple of times since you came and we have just done our first borders long ride-out and she really enjoyed it.
I'm so pleased, thanks very much.
Em x
Steve, Can I just say 'Thank You' for the help and support you've given us over the past two weeks. It is really helpful and reassuring to know that you keep in contact for regular progress updates with a geniune interest to improve the health and wellbeing of our two horses.
Hi Steven,
I just wanted to drop you a line with some updates and thanks from us.
Despite being only 2 trims in from having her shoes removed Roxy is doing fantastically well, walking and trotting over tony tracks to her field and literally charging around full throttle in the herd, I suspect she approves of her new lighter toes. As you know I had erred on the side of caution and ordered some hoof boots after seeing others go through a lengthy transition period.. but ..have to tell you that this weekend we went for a tester hack bootless and she clearly has no need for the boots! We covered all terrains and kept up with my other horses much longer stride in our usual joggy fashion....
..Speaking of Leon his flat-work has improved no end, as you know he is very large but easily worried horse - In the school I have noticed a confidence and calmness in him (like he has everything 'in hand' ..less rushing and panic) since you started working with his feet, I can only attribute this to improved balance. Schooling has become rewarding and enjoyable and the days of the 'wall of death' canter work as he stresses about falling over are behind us.
Finally I'd like to pay credit to you over the time taken to get to know their quirks and personalities, to make a HUGE difference to have a trimmer actually interested in and understanding of my horses as individuals. I don't worry about trimming days now, in fact we look forward to them now, whereas in the past they were tense occasions to say the least.
We all look forward to seeing you again soon!!
Thanks again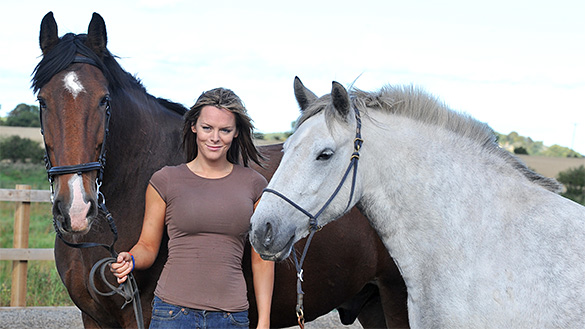 Hi Steve just wanted to say a big thank you as Star and I completed a short endurance ride on Sat with great results. We got a time of 1hr 28 mins and had his heart rate taken and it was 44 bpm after only 7 mins of being back from his ride. Loads of road work and tracks, mainly trotting and he managed really well. Feet look fantastic and can't wait for the next one, shame about a fellow rider that lost a shoe! he he he :-) Thanks so so much again see you soon!
I would just like to say a very big thank you! Your dedication, patience and trimming precision has transformed my riding experiences with my gorgeous but extremely large footed boy. Gone are the days of tripping, reluctant movement and general unbalanced on his feet. Not only do his feet now look amazing they have changed his working performance to such an extend that I am now confident enough to jump which I never dreamed I would. You really have made such a difference, thanks again.
Thanks Steve, I'm incredibly impressed with Robbie's progress.
I thought we were nearing the end 6 months ago (after 15 years of trying to keep this horse sound and ride-able) and only went down the barefoot route as I knew that shoes were not going to be an option because there was nothing left to put shoes on! We've been at this point so many times before, and we've tried every farrier in the area to keep him sound. His heels were contracted, under-run and toes were far too long and he had recurring bouts of mild lameness with foot abscesses about every six months. I'd suspected low grade laminitis for a long time, but was reassured by farriers that there were no signs, nope not laminitis and he was kept on a high fibre diet with very restricted grazing anyway. So, that was how we ended up down the barefoot route - very sceptical and prepared to put shoes on if necessary. It was totally against everyone's advice as this was the horse that couldn't manage when he lost a shoe, but I decided to give it a try!
So, fast forward 6 months and I'm now starting to see the horse that I should have had all these years. His feet are starting to look like proper hooves, well balanced with better quality horn. It's not been an easy option and very much a roller coaster ride learning just how sensitive my horse is to GRASS! So, good dietary management, a good trimmer (with lots of sound advice on diet and management, support and encouragement), and bloomin' hard work from me! His temperament has changed too -he's much calmer and affectionate, more alert and happy! He was moving much better right from the first trim. I really liked that your methods were not too radical (just a slight adjustment) and that you talked me through everything you were doing. I've learned loads over the last few months, enough to maintain his feet on a weekly basis myself. The youngsters really like you too -both were moving so much better after your first and subsequent visits. So, thanks for helping me along this 'barefoot' road and giving me the confidence to keep going! I'm hoping for even more improvements over the next six months!
I can't recommend Steven highly enough, what a difference in how Ben both stands and moves after just one trim! Thank you very much for such excellent service xxx
I bought Elliot as a 3/4yo who had been brought off a wagon from Ireland with the worst cracked feet I've ever seen. He has, however been a fantastic horse; we have taken part in show jumping, dressage, eventing, long distance rides, hunting, hunter trailing and most recently British Eventing. I trust him totally when eventing as once he sees the flags he's locked on and like a guided missile.
He is now 15yo and hasn't been in any real work for a few years due to a slight lameness that no one could really pinpoint. We have tried numerous vets, x-rayed, changed shoes, box rest (in case it was ligament strain), injected steroids into his joints etc. I had requested that both his front feet be x-rayed as whenever he is shod he would become 'footy' for a few days. In my naivety I just thought this was normal. However, after one shoeing the poor horse was hopping lame which started me thinking more and more about the problem coming from his feet.
The x-rays came back fine, he has beautiful clean bones, which was quite a shock as I expected him to be diagnosed with navicular!
I seriously began researching into taking horses barefoot as I had lost 2 horses through problems with feet in just a few years and decided there HAD to be something better than this. One of my horses ripped half of his hoof off as he always stood on himself while in the field. Elliot also spent the majority off his time standing waving his hoof at me showing me he had managed to loose yet another shoe.
During my research I came upon Steven (god help him), after many telephone calls with me asking numerous random questions Steven came to look at Elliot and the rest of my clan (who are all barefoot). He suggested we change his feed and that he be turned out as much as possible (exercise, exercise, exercise!!). The first visit was in March, Steven confirmed the problems I thought I could see and also that he was landing toe first.
Luckily for the horses they were all turned away from then on as I was due to have a baby. During the past 8 months Elliot has only been trimmed three or four times, I have changed his feed totally and he now lives out 24/7 on undulating terrain.

The change is remarkable. His feet are no longer chipping off in big chunks, the heels look so much better, his frogs are bigger and as a bonus he trotted up sound on a tarmac road.
His feet have totally changed with the new angle clearly noticeable and he has also started to land heel first.
I now recommend Steve to anyone and everyone, if it wasn't for him Elliot would still be crippled and may have been put to sleep. So thank you for my horse back. I am looking forward to the future and the changes that having Elliot in regular work will bring, who knows… we may even manage to get back out eventing :-)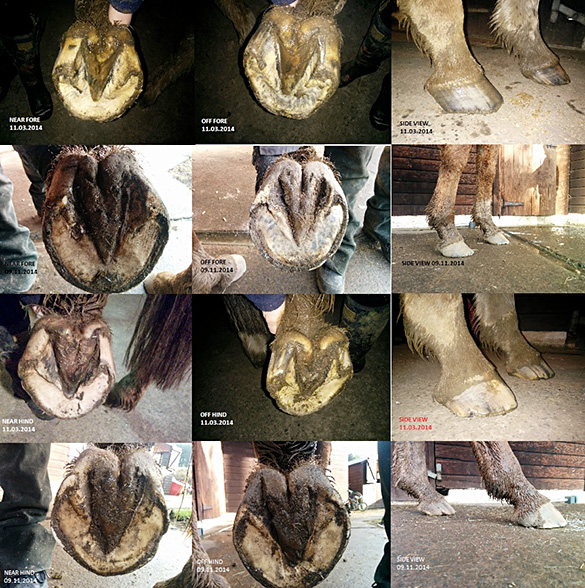 I bought Elf in 2011 as a 17 month old colt, I fell in love with his attitude and his ears! However I didn't notice he had a couple of wonky legs, and was soon advised by my vet that as soon as ridden work commenced I'd need to have him remedially shod. I was also told that he should be remedially trimmed on a regular basis. His near fore is toe out basically from the top, and his off hind is slightly twisted to the inside.
I had him remedially trimmed by the farrier my vet recommended, but he was always foot sore, and soon became lame – the vet suspected the knee was at fault, x-rays were done which showed poor conformation but no changes or bone fragments so he was given a year off, looking back I'm fairly certain it was the harsh trimming that had made him lame.
He came back into work as a four year old in March 2013 and was shod all round because of the soreness in his feet.
Fast forward to November 2013, Elf now had terrible feet. The front ones that used to be a pair were now very different, both long in the toe, under run and sheared heels with tiny frogs, the hinds had significant raised arches in the coronet bands.
Very luckily for Elf, I moved him to Northumberland to winter out as I was due to have an operation. He went to a lovely yard who used Steven Leigh as their trimmer. I'd met Steve years ago, and had wanted him to trim Elf when I first got him, but had gone down the remedial route instead.
Steve was fantastic at explaining what was happening in Elf's feet and why things had become so bad. Elf was trimmed on a regular basis between November 2013 and May 2014, and when he returned home the difference in his feet already was amazing – they didn't look very pretty, but he was completely sound, and I could see the changes happening. He had a whole new hoof capsule growing down at a totally different angle, so the toe, when the hoof eventually grew out, was about an inch and half further back than when we first started. The sheared heels had gone, and the arches in his coronet band had also gone.
What I found very difficult to get over was the chipping and general rough looking feet, but I trusted and respected Steve enough to go with what he was advising. I had so many people telling me to trim the toes back and put shoes on, but I went with my gut, trusted Steve and let Elf self trim as much as possible. He was hacking out on roads 3/4 times a week, on tarmac and stony roads, and was as sound as a pound.
Within 9 months Elf had grown four new feet – Steve last came in September to 'trim' him, and the difference in his feet was astounding. I'd gone from a horse who was lame without shoes, who had tiny frogs, under run and sheared heels, to a horse who could walk on any surface, had frogs that were becoming bigger and fatter by the day and was now landing heel first.
Steve has given me all round advice, not just from hoof care but also around Elf's diet, and how he should be ridden. He's always happy to give advice, and puts up with me constantly sending pictures of Elf's feet. I'm thrilled with the changes in Elf's feet, I have a happy sound horse and a trimmer who is happy to support me.
I now have a totally different mind set to supporting poor conformation, and am letting Elf grow the foot he needs to support his limbs and their wonkiness. Thank you so much Steve, for all your help and guidance, the results speak for themselves I think J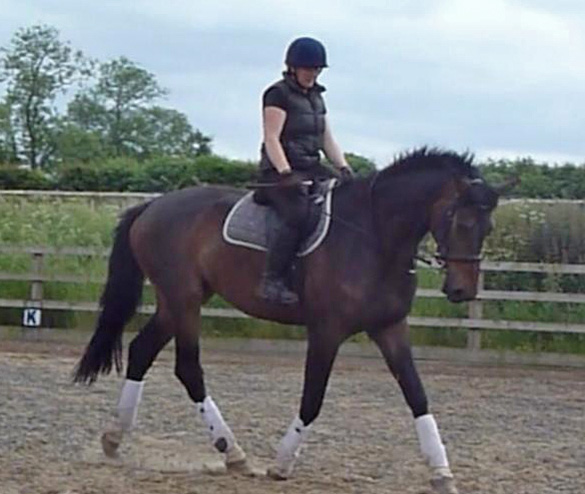 Go to Page 2